KIDS ARE FOR SALE AS PETS and BRUSH CONTROL ONLY!!!! We do not spend all of our time socializing and loving these babies for food.. If you want a goat for meat there are plenty available from other farms.
Our goat babies will not be registered, but some of our females like Violet are. If you want to see the breed of the babies check the GOATS page and look at their parents.
Don't see what you want here?? Check out our friends on Killians Farm, they offer exceptional colors and will soon be offering Myotonics!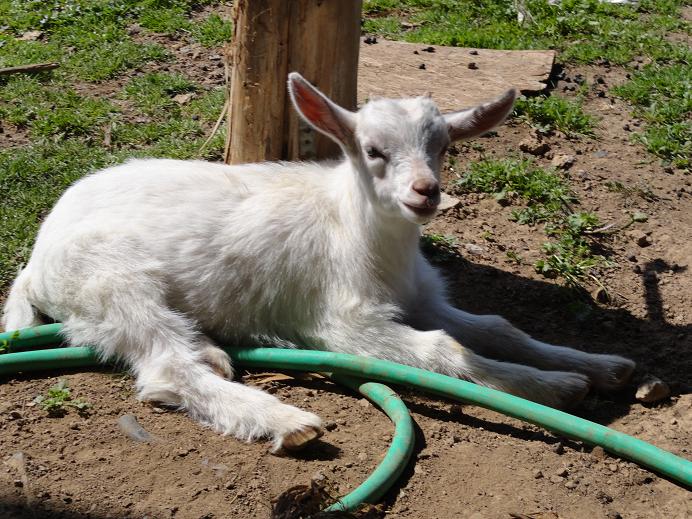 Violet x Eddy White Buckling born 2/08/12 - RESERVED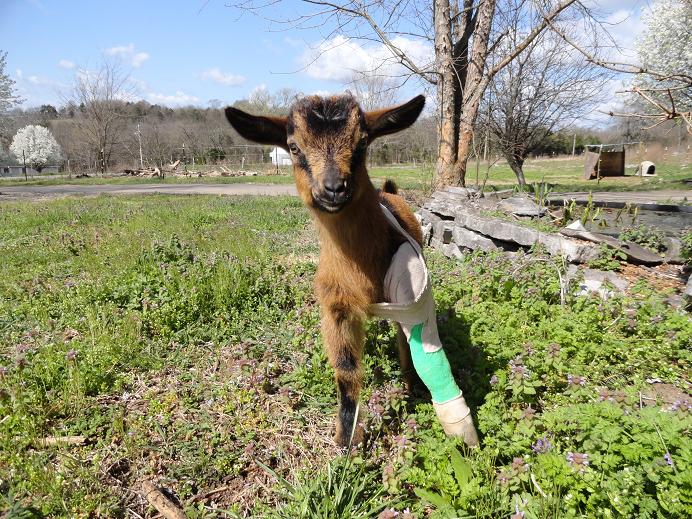 Violet x Eddy Brwn/White spot Buckling born 2/08/12 - RETAINED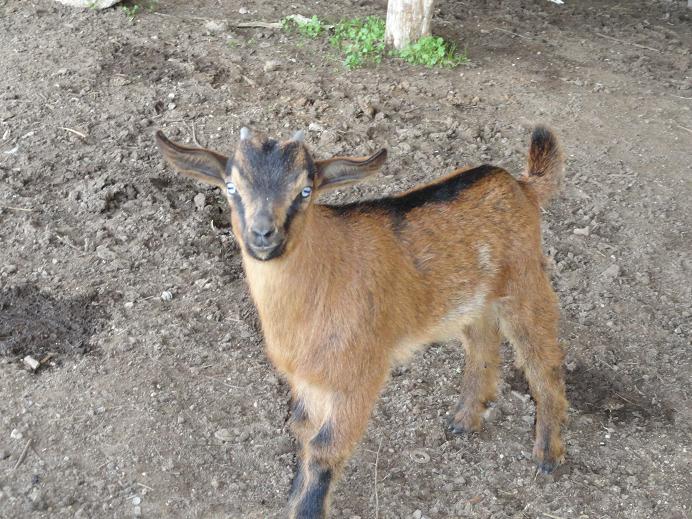 Violet x Eddy Blue eyed Buckling born 2/08/12 - RESERVED
Brownie x Eddy Buckling born 2/15/12 - Available 4/20/12 - $50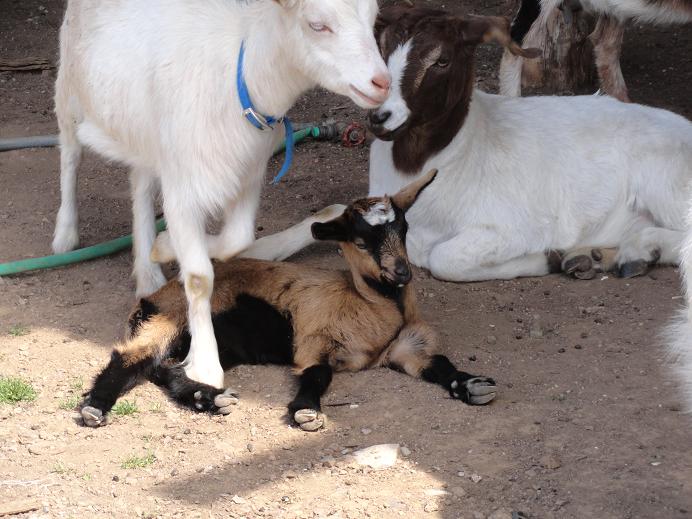 Ninja x Eddy Brw/Blk/white spot Doeling born 2/16/12 - RETAINED